FishWIKS members Erin Keenan, Shelley Denny, and Amber Giles presented their research at the Communities, Conservation and Livelihoods conference, co-hosted by the Community Conservation Research Network (CCRN) and the International Union for Conservation of Nature (IUCN) at St. Mary's University May 28-30.
The conference considered how communities around the world are working to support sustainable livelihoods through their efforts in environmental conservation and how policies and programs can bolster this work.
Erin presented her paper, "Mobilizing Inuit Qaujimajatuqangit in Narwhal Management through Community Empowerment: A Case Study in Naujaat, Nunavut", which was published in the March edition of the journal Arctic and examines the relationship between government regulation of narwhal harvesting and the use of Inuit Qaujimajatuqangit for narwhal management decision-making.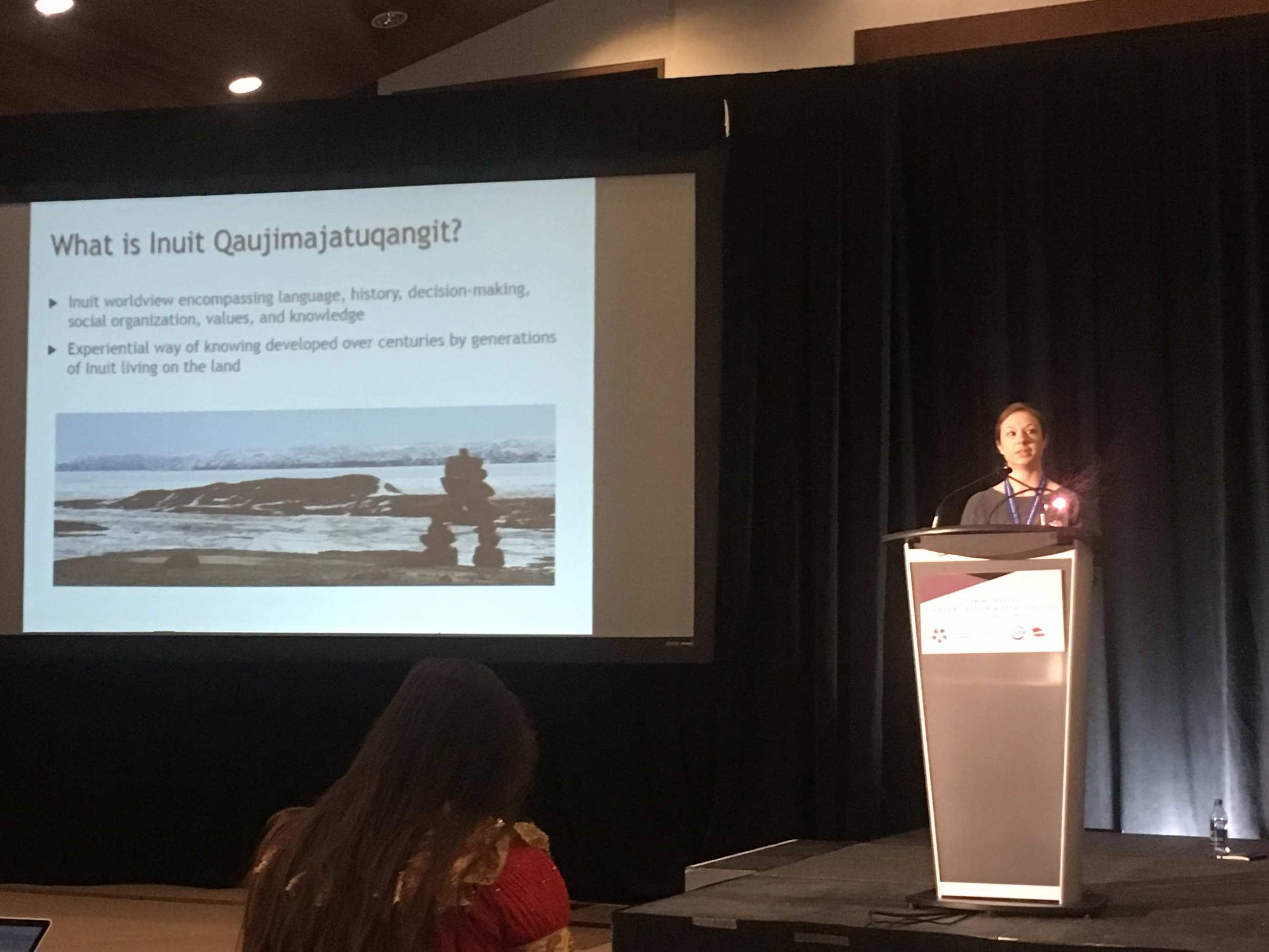 You can see a PDF of her presentation here [PDF – 960 kB].
Amber presented her paper, "Improving the eel fishery through the incorporation of Indigenous Knowledge Systems into policy level decision making: A case study, Eskasoni First Nation". Drawing on research done in the course of the FishWIKS research project, "How do we know what we know?", the paper explores the relationships between community beliefs and values and eeling practises, and the limitations of current DFO efforts to incorporate Indigenous Knowledge into fisheries management policies.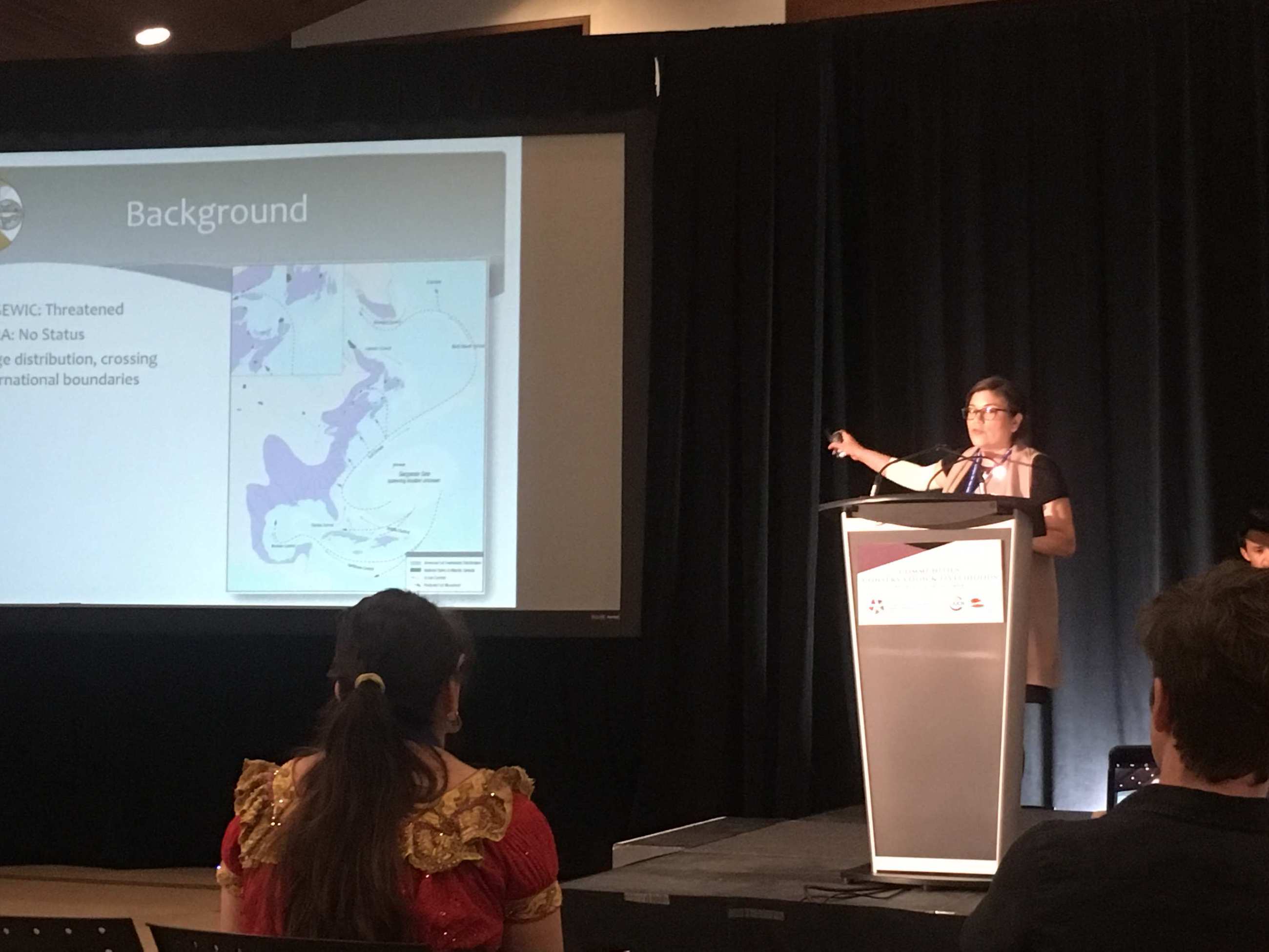 You can see a PDF of her presentation here [PDf – 2.7 MB].
Shelley presented her paper, "Balancing Community Autonomy with Collective Identity: Mi'kmaq Decision-Making in Nova Scotia", which examines the historical and legal contexts of the current model of Mi'kmaq decision-making in Nova Scotia, and considers its strengths and its challenges.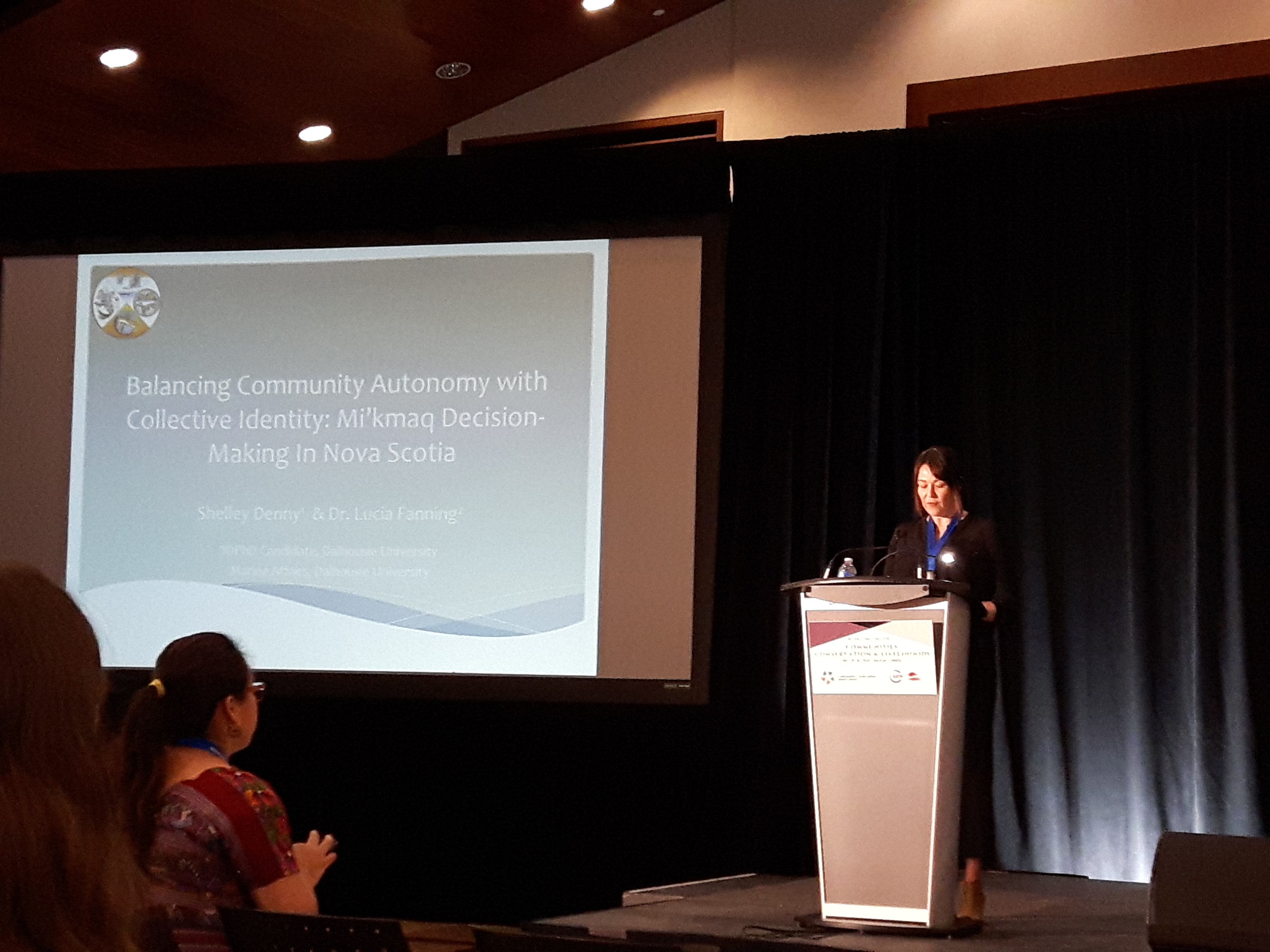 You can see a PDF of her presentation here [PDF – 900 kB].